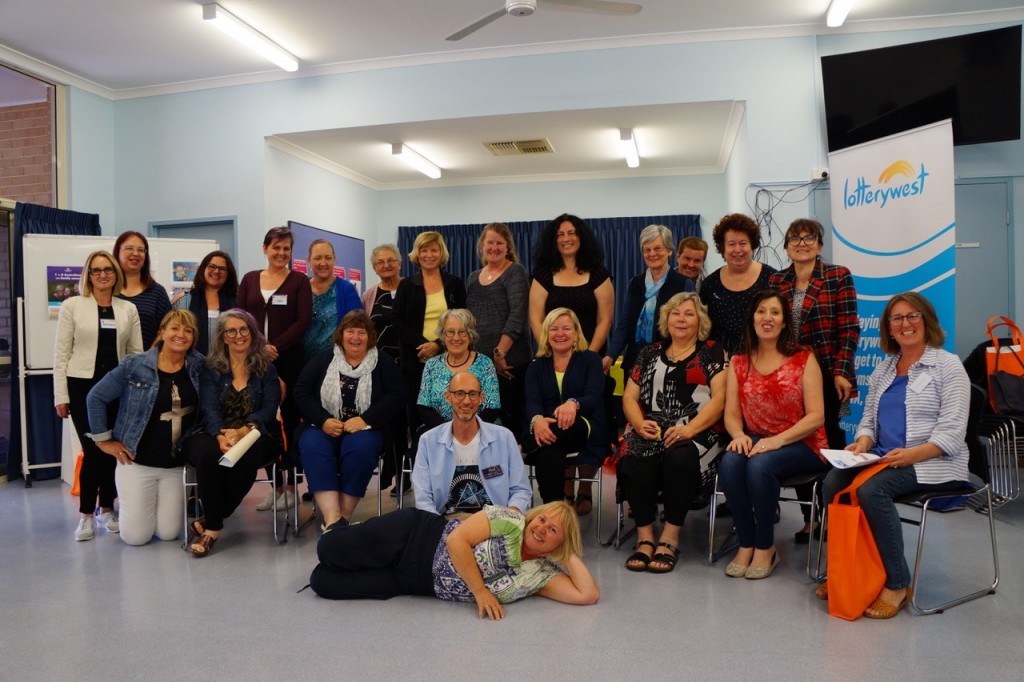 Well thanks to the generosity of Hepburn Family Centre, not only providing such a great venue but also refreshments and many resources. Helen Cocks, manager also volunteered her time and worked tirelessly behind the scenes in support of the MIFWA event.
Our day started with welcoming and light refreshments between 9.15 and 9.45am.
Huge thanks and acknowledgment to Carers WA for approving the Grant – monies provided by Lottery's West.
Carers were acknowledged and recognised for the support they provide to their loved ones and the benefits of our community as a consequence of their efforts. They were assured that we "see them" and we "hear them" and this was a day for them to celebrate their efforts and to be able to sit back and allow others to care for them.
Gratitude speeches and gifts were given to Helen Cocks, mentioned above and Anne-Marie of Mandala Holistic Therapies who generously provided her services for the day, she said she wanted to give back, out of gratitude for the supports she has received previously from Mifwa.
There were 27 carers, who split in to two groups, one group participated in The Benefits of Reflexology and Meditation with Joanna Tarnicki, Reflexologist, Massage Therapist and Scenar Therapist. Carers learned about the many benefits of reflexology, including reducing stress and how this, hands on, Reflexology modality can assist with creating connection with those whom they are supporting. Participants had an opportunity to give and receive a hand massage and learn about how the different areas of the hand relate to different systems of the body. Anne-Marie, Holistic counsellor & Mind-body medicine practitioner from Mandala Holistic Therapies taught the group about the benefits of meditation, the different types of meditation along with tips on how to prepare and integrate the practice into one's own life. There was a focus on breath and body techniques and a debunking of myths.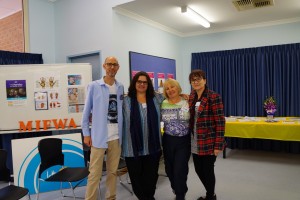 The other group participated in the Art Therapy Session, delivered by Paul Davis of Reflective Visions Counselling and Art Therapy. They were led through an immersive creative experience, using a range of supplied art materials, exploring self-reflective activities about their cultural identity, building resilience, meaning and hope and they created their own self-care journal for future use.
Carers WA attended the event at Mid-Day presenting an award to Mifwa in recognition of achieving the standards required to be a Carer Friendly Workplace. Prior to Samantha Scott (Manager of the carer services State-wide and Family Peer Education program) receiving the award, Trudy Young (carer support officer) for Mifwa, had a few words to say and acknowledged her leadership over the past ten years in navigating the ever changing sector, yet always remaining stoic in her focus about delivering the best outcomes for Carers.
Lunch was served and great conversations shared, concluding with yummy cheesecake from the cheesecake shop.
The afternoon was a repeat of the morning sessions. We concluded our day at 3.30pm with a cuppa and chat, further recognition of efforts made by all and preparation to transition back to our families and our realities.
---
Share
Related Categories
Back to our Blog