---
Hi there, MIFWA supporters and stakeholders,
Schizophrenia Awareness Week 2023 (Sunday 21 May to Saturday 27 May 2023) is an opportunity for us to raise the profile of the significant impact mental ill health can have on our lives and communities.
I recently listened to the author Elfy Scott talk about her book 'The One Thing We've Never Spoken About'. In the book, she talks about her experience as a daughter in a family where her Mum had a diagnosis of Schizophrenia. It was something they did not talk about. They got on with life and tried to work around the ways her Mum was impacted. It was heart warming to hear her talk about her mother's life and all the qualities that she valued in her Mum. The impact of mental ill health can be significant and extend beyond individual lives and resonates within families and communities. Nevertheless, people can live meaningful and contributing lives.
We know many people who have lived with mental ill health, including a diagnosis of Schizophrenia. People are more than a diagnosis, and mostly just want to get back to living their lives and pursuing the interests that matter to them. Mostly people do not want the health challenges that life can bring, mental health and distress is often difficult to talk about and can be misunderstood. A diagnosis is just a word, we often layer it with lots of unhelpful images and fear. Recognizing that diagnosis is merely one approach to comprehend and interpret a person's experiences, more individuals are embracing alternative frameworks that foster a more profound and personalized understanding.
We continue to learn from people with lived and living experience of mental distress. Schizophrenia Awareness Week is about encouraging speaking about mental health and in a context that shares the real challenges people can experience but mostly to focus on the person and possibilities. Their successes, achievements, challenges and humanity.
Thank you for supporting our mission and working with us to build understanding and an inclusive community.
Monique Williamson
CEO, MIFWA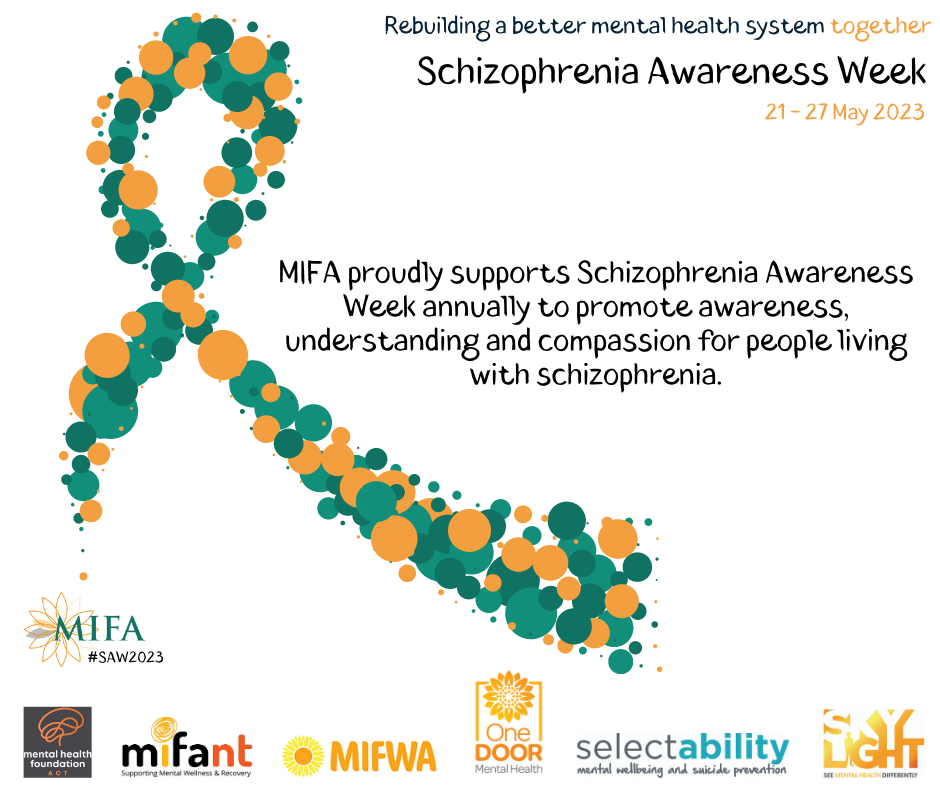 ---
Share
Related Categories
Back to our Blog