I've been coordinating a pool of volunteers at MIFWA for at least eight or nine years.
I love watching people come into MIFWA, especially volunteers who want to give us their time. I love watching them blossom and learn in the programs they volunteer in. They become a part of that program and you can see their personal growth through what they do. I have seen phenomenal changes in people from when they start volunteering to six months later, in their confidence and in the way they present themselves. It's wonderful. 
Why do people choose MIFWA to volunteer?
People who volunteer with MIFWA do so for several reasons: 
to give back to the community, 

 

to maintain expertise, 

 

to gain the practical experience they couldn't gain from a classroom, and 

 

to make a difference. 

 
Sometimes people will volunteer to get out and about, if they've been at home or been unemployed, they come to MIFWA. They might say they want to volunteer at Lorikeet Centre to give back to the community, to help people with mental illness, or they might want it or do something like 
People choose MIFWA because we walk the talk; we follow our values. We love to empower people. We love to get people to interact with the community. We're aware of mental health. There's no discrimination, there's no stigma. I love the culture we have. 
How do volunteers support MIFWA?
Volunteers help MIFWA in various ways. Our volunteers share our vision to realise the potential of all Western Australians to recover from mental illness, maintain mental health, and live a meaningful life in their community. From facilitating and helping with art therapy activities, volunteering at Lorikeet Centre and in the community garden, supporting people during student placements, attending community events on behalf of MIFWA, general admin, and being there for someone when they need to talk. 
What supports can a volunteer expect at MIFWA?
Support from everyone. If they're at Lorikeet, all the staff are aware of the volunteers. If they need a break, they just need to reach out to the team there. They're very flexible and there's a lot of empathy there. 
We offer all our volunteer's free training in things like Mental Health First Aid. Also, I always let our volunteers know that if they're not enjoying what they are doing, they can reach out to me confidentially.
What is the overall impact of volunteering on MIFWA and volunteers?
MIFWA was built and continues to thrive on the goodwill of people who give back. Volunteers provide a lot of unpaid hours of skills and support and help us deliver our programs and services and to help more people. It's a cycle of giving back to the community. A lot of our volunteers have lived experience with mental health challenges and get a lot out of supporting other people who may be struggling.  
On International Volunteer Day 2021, I would like to thank those who supported us by volunteering throughout the year. You have played an invaluable role in making MIFWA and our community a better place.  
Learn more about volunteering with MIFWA
At MIFWA, we offer opportunities to take part in a broad variety of programs, events, and activities. 
We match your skills and experience with areas of interest to you. You'll meet like-minded people, have a lot of fun and know you'll be making a lasting difference. 
To learn more and submit an expression of interest to volunteer with MIFWA, fill in the form on our website and Joyce, our Volunteer Coordinator, will be in touch.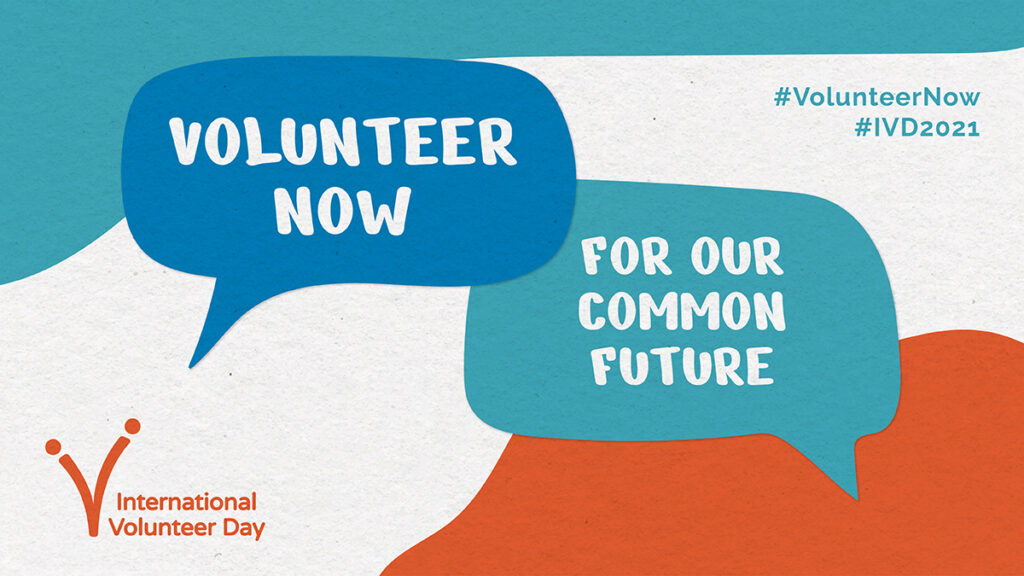 ---
Share
Related Categories
Back to our Blog