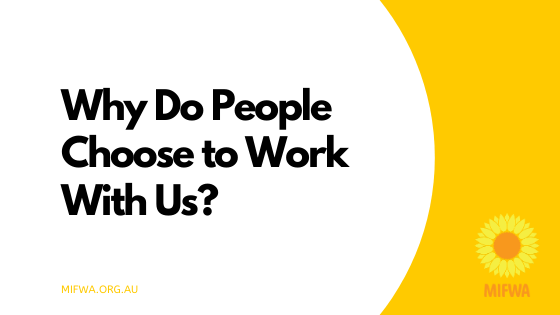 Why do people choose to work with MIFWA?
That is the question we've been exploring lately through a series of interviews with some of the newer members of our team.
We recently sat down with Naomi, who joined us in February as our Governance and Compliance Support Officer. Naomi shared with us her first impressions of working with MIFWA, as well as the challenges of returning to work after a seven year break.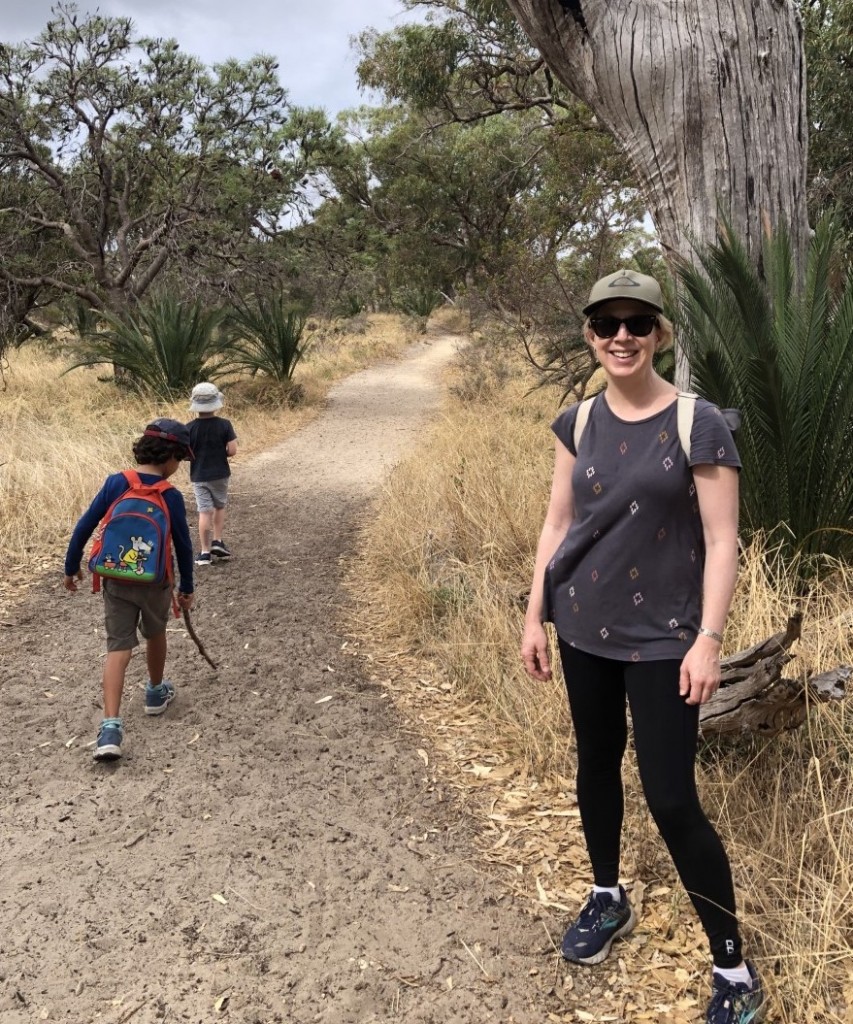 I'm Naomi, and I'm a Governance and Compliance Support Officer with MIFWA.
I've worked with MIFWA as a casual since mid-February 2020. I coordinate the review of MIFWA's internal policies, consulting with stakeholders (staff, consumers and carers), updating policies and developing new processes for future review.
What were your first impressions of working with MIFWA?
I've always been interested in working in mental health and MIFWA has a good reputation within the sector. On commencing with MIFWA, I was initially impressed by the collegial atmosphere in the office and the warmth of staff towards me as a newcomer.
As I was returning to work after a seven-year break, it's been reassuring to be among people who are kind and understanding about the transition involved. Despite people being busy, they stopped and took the time to introduce themselves and welcome me.
The time and care people take to communicate with one another creates a great culture. There seems to be good communication between all levels of the organisation, and the CEO seems really invested in all the staff as well as maintaining a positive work culture.
Since speaking with a number of consumers, I have heard what a difference MIFWA has made and how much they have valued the professionalism and skill of support workers.
What are some of the challenges you have faced in the role?
It has been a big change coming back to work after such a long break.
Just sitting at a desk in front of a computer for five hours a day has been challenging. Also, relearning the technology and MIFWA systems has taken up a lot of time. The MIFWA team have been supportive and quick to help whenever I've asked for technical advice.
The other challenges are not unique to me – juggling school drop off, pick up, home duties and work has created some issues, but this is becoming easier with time.
Describe your experience of working with MIFWA in three words.
Welcoming, warm, collegial.
Working with MIFWA
Learn more about why people choose to work with us and the type of work that is available. Hear about the challenges and opportunities and learn about peer work and its critical place in our organisation.
---
Share
Related Categories
Back to our Blog