26 Sep - 28 Nov 2023
Tue 26 Sep · 24 Oct · 28 Nov
6pm to 7.30pm
Dome Cafe, Waikiki
Share
MIFWA's Carer Support Social & Support Groups present:
Carers Coffee Club 2023 South Spring Series
Informal coffee clubs give carers of a person impacted by mental illness a chance to socialise with other carers and carer peer workers in a relaxed atmosphere.
Have a break from your caring role and meet some new friends!
WHEN?
Join us from 6pm to 7.30pm on the following dates:
Tuesday 26 September
Tuesday 24 October
Tuesday 28 November
WHERE?
In the Dome Café Waikiki Meeting Room
Shop 1, Waikiki Village Shopping Centre, 1, 9 Gnangara Dr, Waikiki WA 6169
Got a question about our Carers Coffee Clubs?
Contact Robyn on 9237 8900 · 0409 523 666 or robyn.stone@mifwa.org.au
Carers Spring Series Coffee Club Flyer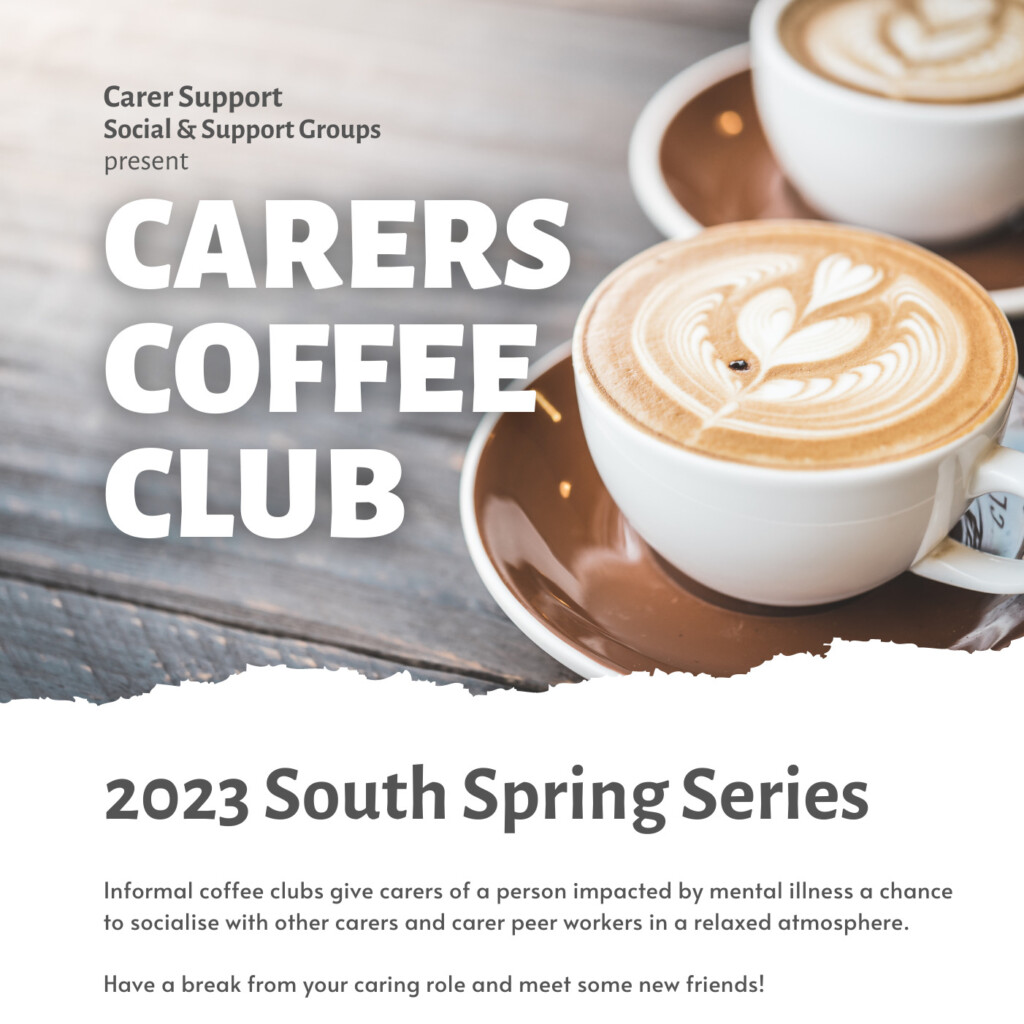 ---
Back to Events